Making Every Experience Rewarding

Branding, Web & Print Design
Adscend Media
Main Collaborators:
Tony Cohn (Marketing)
Fehzan Ali (CEO)
Mike Dunn (CTO)

My Role:
Concepting
Messaging
Brand Updates
Brand Standards
User Flows & Wireframes
Web Design and Layout
Custom Animations

I worked with Adscend Media for nearly five years, in a market I never even realized existed before. Adscend Media is an Ad Network, that also provides monetization solutions for websites and now, apps. It began as a two person operation and ran that way for the first four years of it's existence. At the time, their main monetization solution was something called Content Locking. Essentially a way to require viewers/users to complete an ad offer of some sort before they can access the remainder of the content. The online ad world moves quickly though, and content locking soon became a thing of the past. This is where changes to try to grow Adscend Media were made, and I was brought onto the team as their sole Designer, and technically speaking their Art Director. I wore many hats including Art Direction and Branding, working with Marketing on various campaigns, and also UI and Product design.

Though the company had already been around for a few years, we were for the most part starting from scratch. First we began by designing and deploying a new Monetization Solution called an Offer Wall. Then we began to shift focus to the brand itself. I spearheaded a rebrand of Adscend Media's identity, as well as repositioning the brand into the Rewarded Ad Space through a shift in messaging and ethos, of "Making Every Experience Rewarding."
Primary Identity
Typography


One of the first and largest tasks I was assigned was to revamp their client dashboard. The dashboard served three main purposes: 1. A place where clients / partners (called publishers) could search through our ad offer database; manage, integrate, and monetize direct offers. 2. Allow clients to view statistics and analytics of their offers and monetization products. 3. Set up and integrate Adscend Media monetization solutions / products onto their website and apps.

Though the dashboard was in major need of a revamp, it wasn't exactly a revenue driver for Adscend Media, so one of the biggest challenges was working on updating the dashboard while simultaneosly working on other projects such as the Offer Wall (below) which ended up being one of the most successul products, bringing in millions in revenue.
Dashboard Flows & Wireframes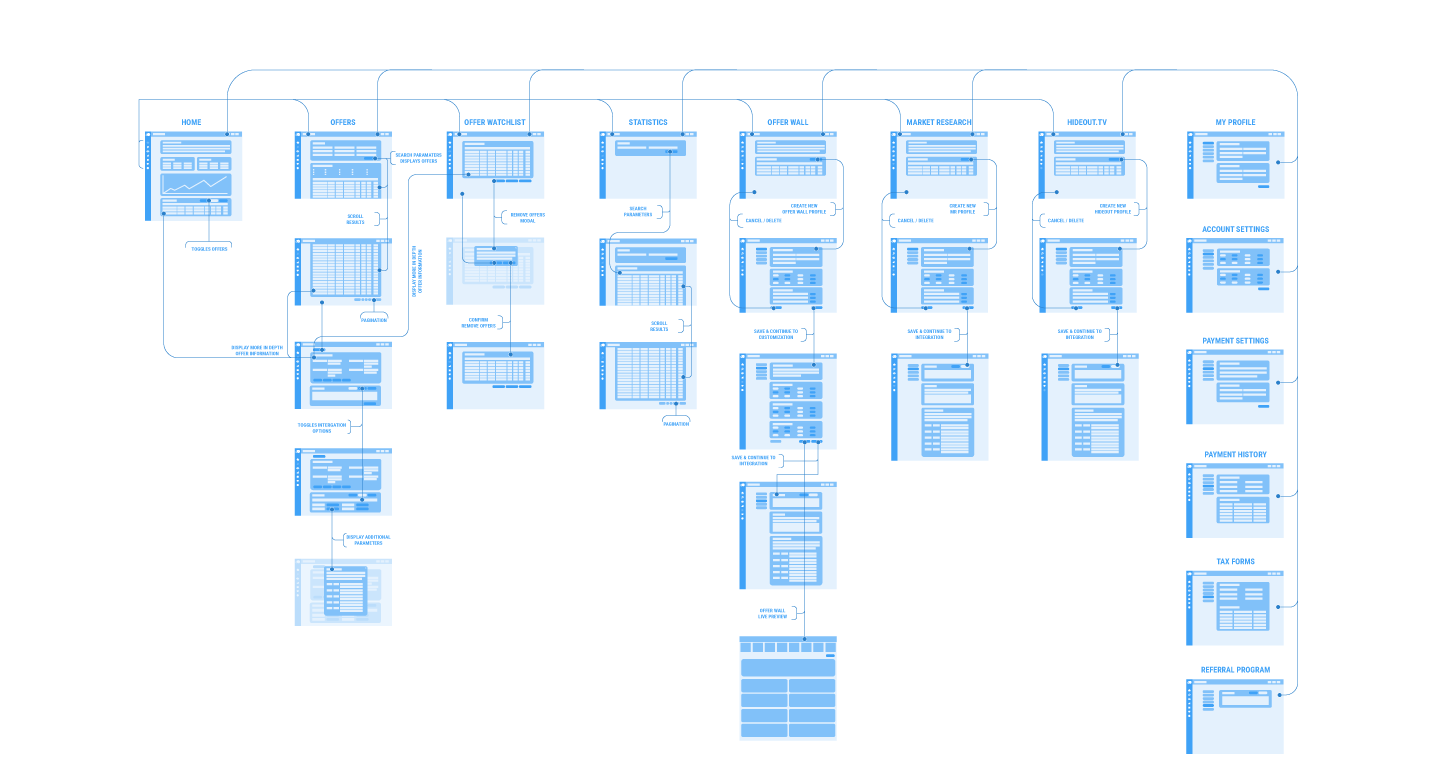 The landing page was designed to give users a quick overview of their account. This included an announcements section, quick stats, earnings and revenue broken down by day, week, and month; as well as some of the latest and newest offers that were recently added to the platform.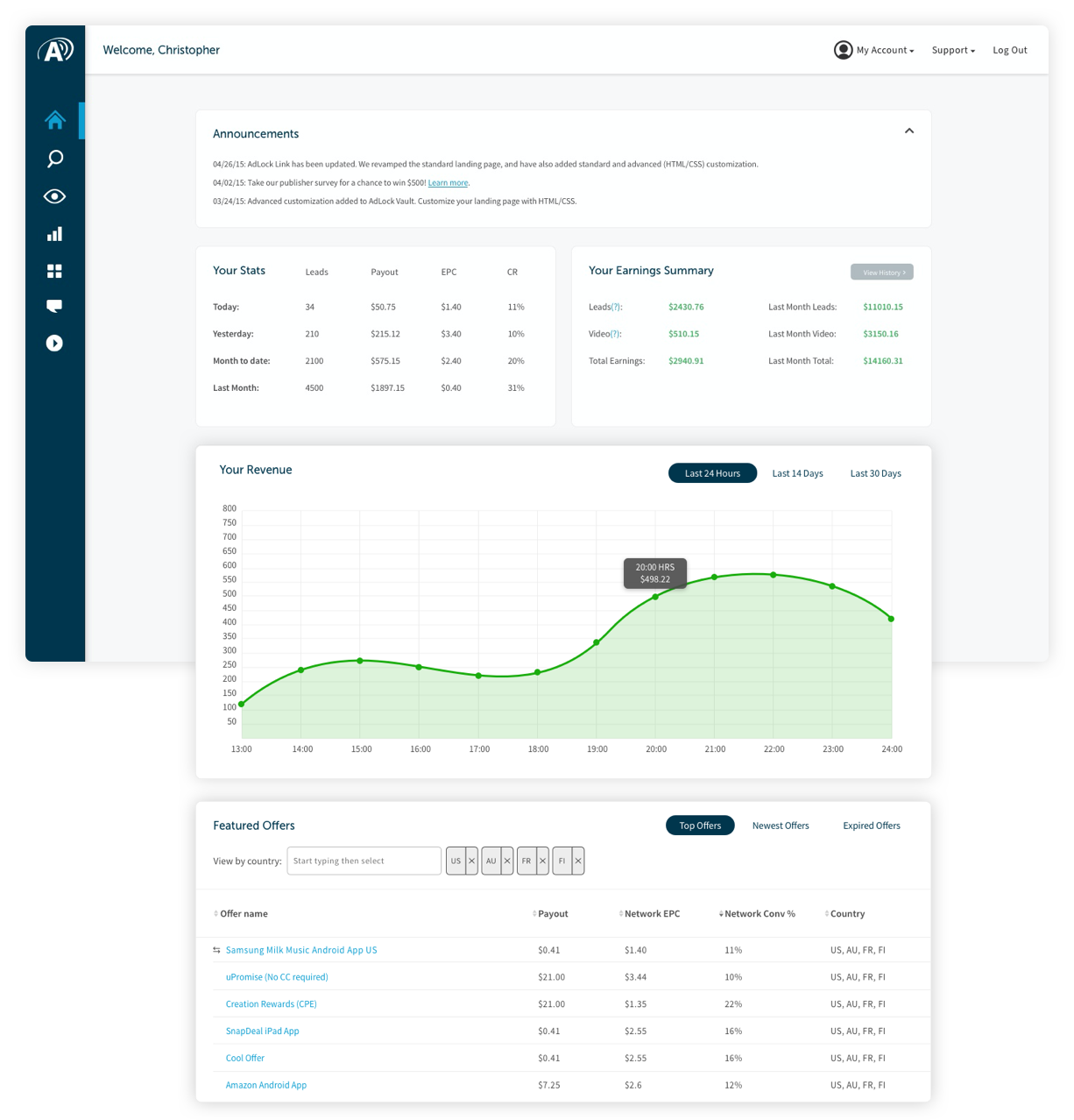 Adscend Media boasted around 2,000+ offers at any given time. I helped to organized and create a robust search feature (up to 10 different search options) so their users could easily find individual offers that best suited their needs.

One of the biggest challenges for this page was the need to display up to 18 different offer informational points within your results.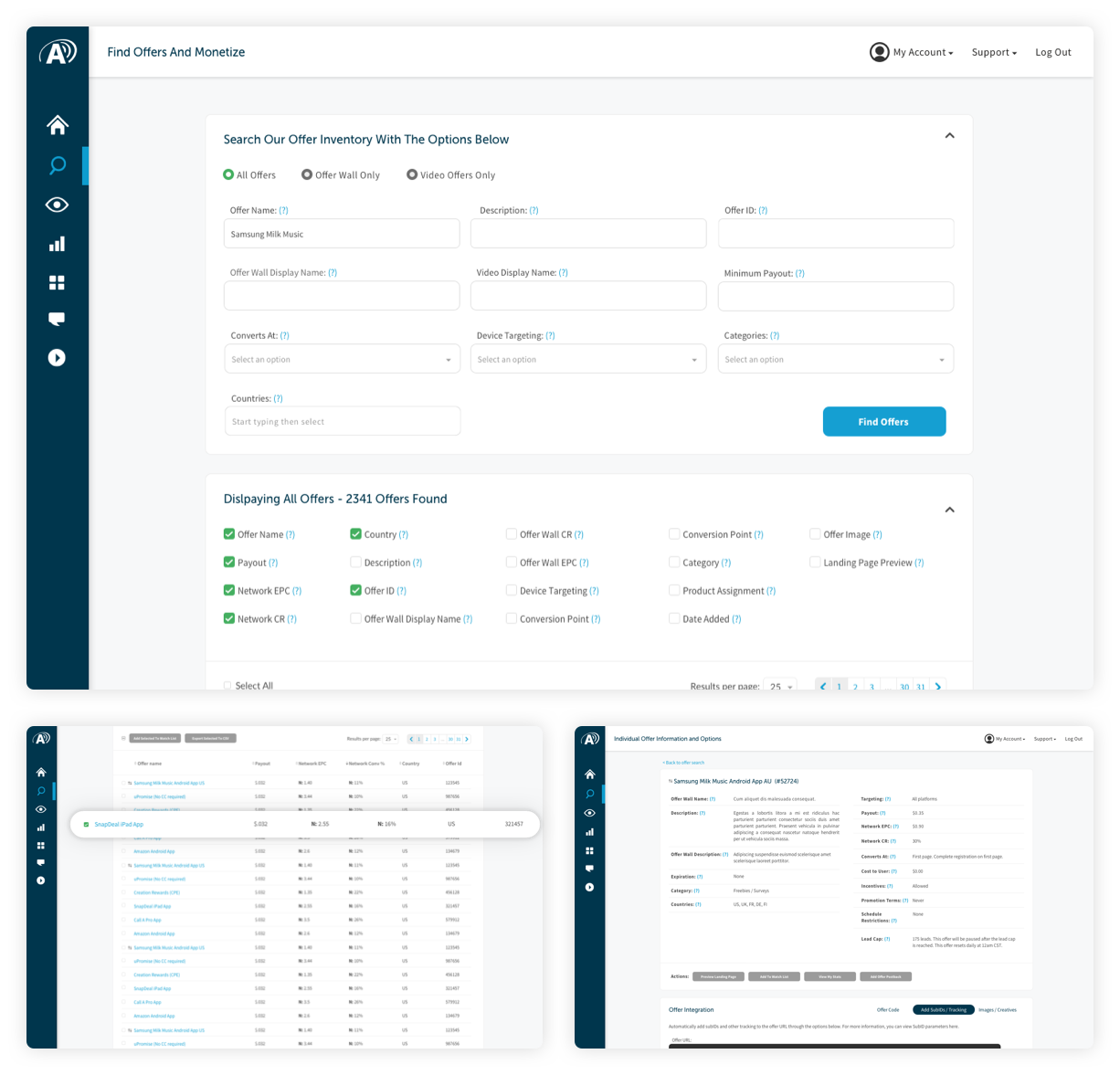 The dashboard also included a reports and stats page for Publishers, which included various data points that could be searched by specific dates.

Stats were shown in a list view and included information such as Click Count, leads (offer completion), Conversion %, and Revenue. Filters were included so clients could view stats by Country, Specific Offers, By Product, and even down to specific user.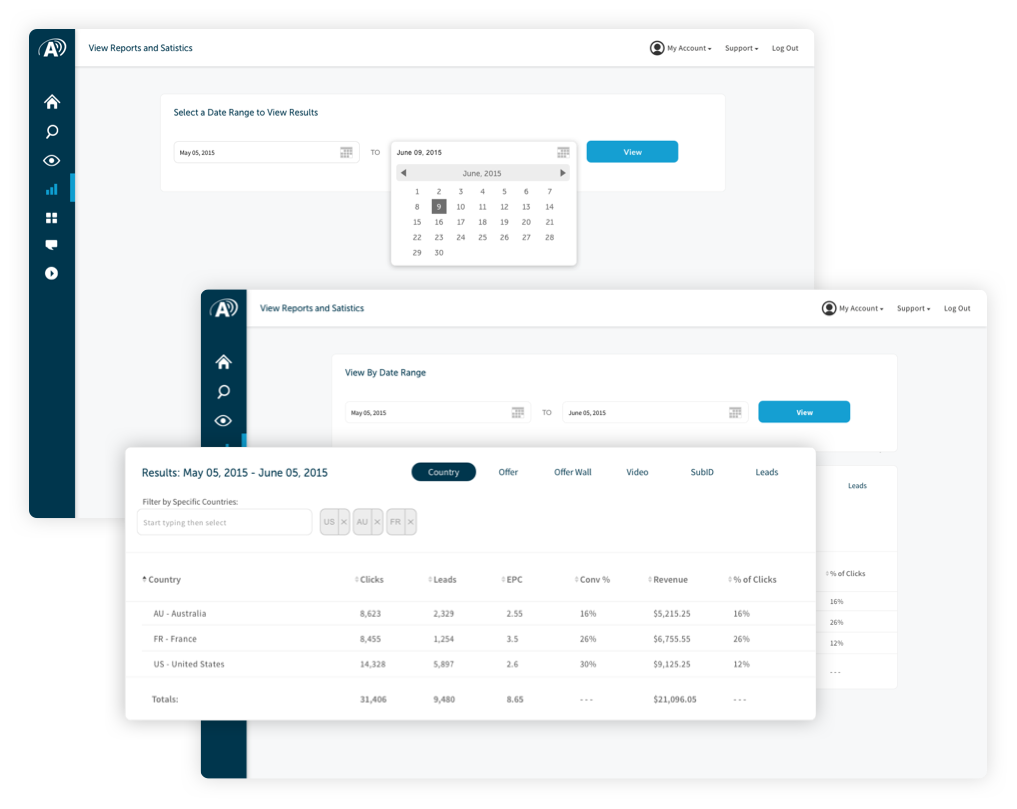 Adscend Media offered three main products that could be set up to monetize a website or an app. The Offer Wall, Market Research, and Hideout.tv, which was a monetization video platform.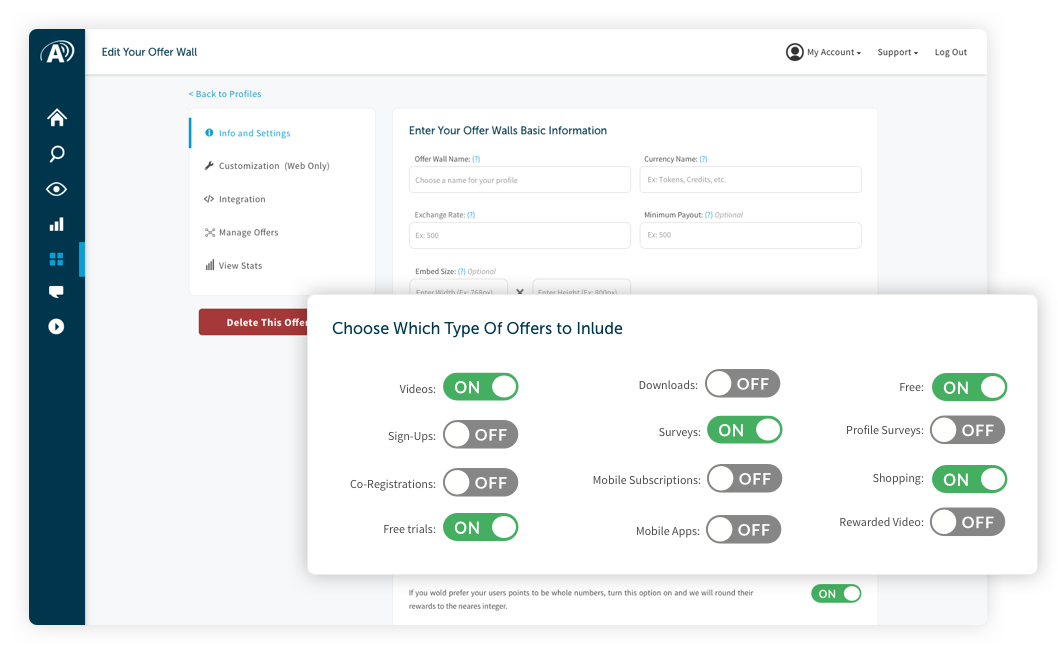 Though Market Research and Hideout.TV were actually integrated into the Offer Wall, they were also able to be set up individually, and the goal was to great as similar a flow for each product for familiarity. The typical set up was to create a profile with basic information, customize the product's color scheme, and integrating with the help of our documentation.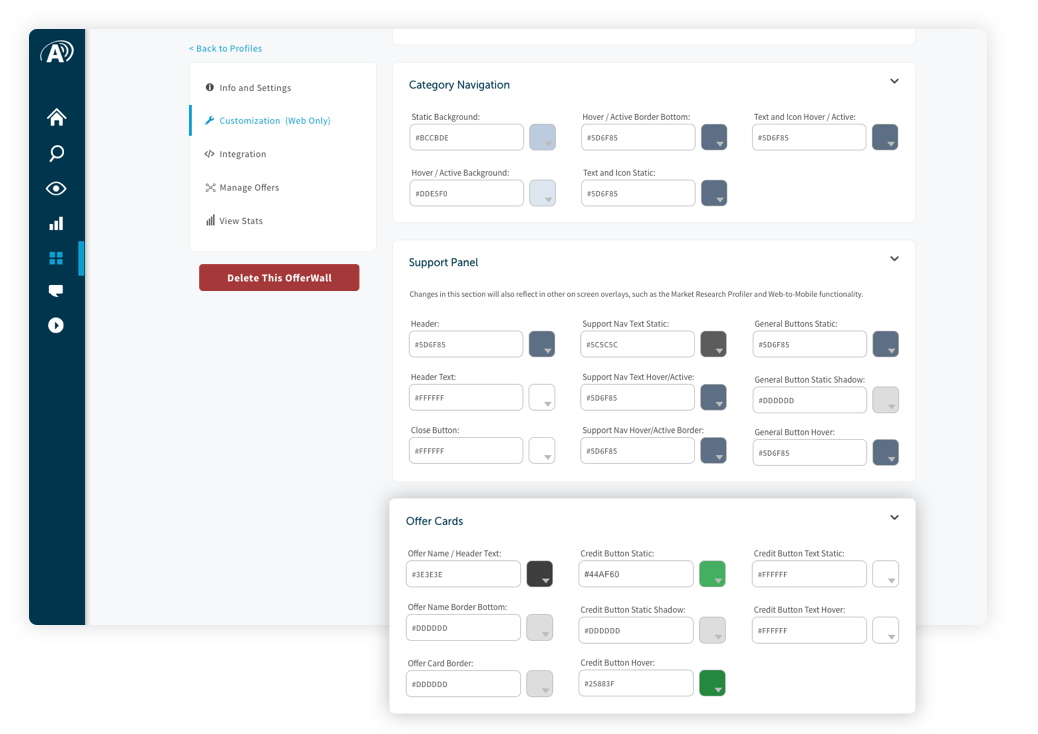 Offer Wall Product Design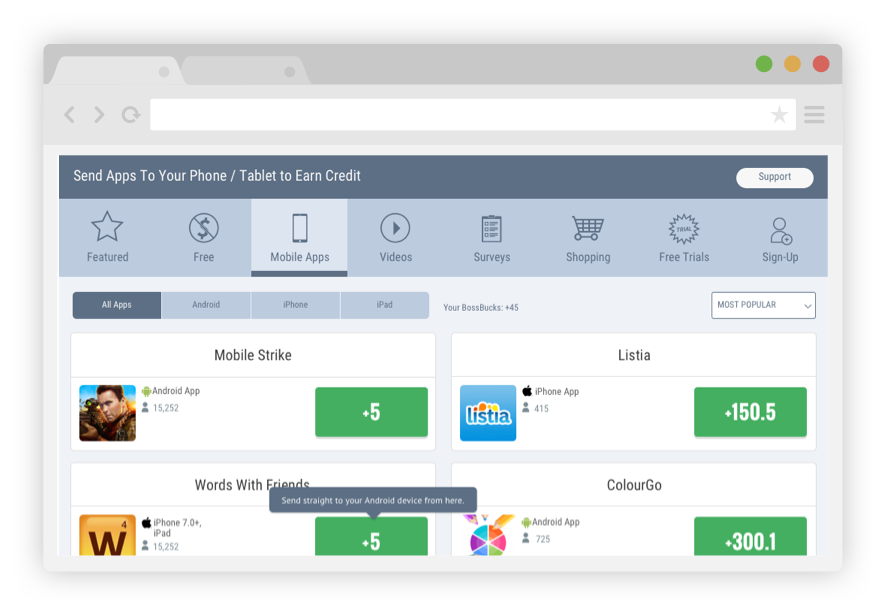 The Offer Wall was Adscend Media's first monetization tool in the Rewarded Ad space, and the first product I helped bring to life when I joined their team. The premise is that our Publishers who have reward sites (sites like swagbacks.com or prizerebel.com) could integrate the Offer Wall into their site. Users could then choose which ad offers to complete, in order to earn points they can use towards rewards. The idea was to create an easy to integrate solution, that lists all available offers, as well as be able to filter them by categories or payouts.

The biggest challenge with this project was the initial time to build. I was initially hired while the product was already being developed, so we had to scramble to get the UI of the product designed asap. Though the product saw a successful initial launch, I did also spearhead a redesign about a year after launch to help fix a lot of initial usability issues. The redesign is what is showcased here.

The landing page included different offer categories available at the top, sorting filters, our special survey and video offers, as well as a list of all other offers. From here users could simply scroll down to view more offers, or narrow offers down to their interest.

The Offer Wall ultimately went on to generate millions in revenue for Adscend Media.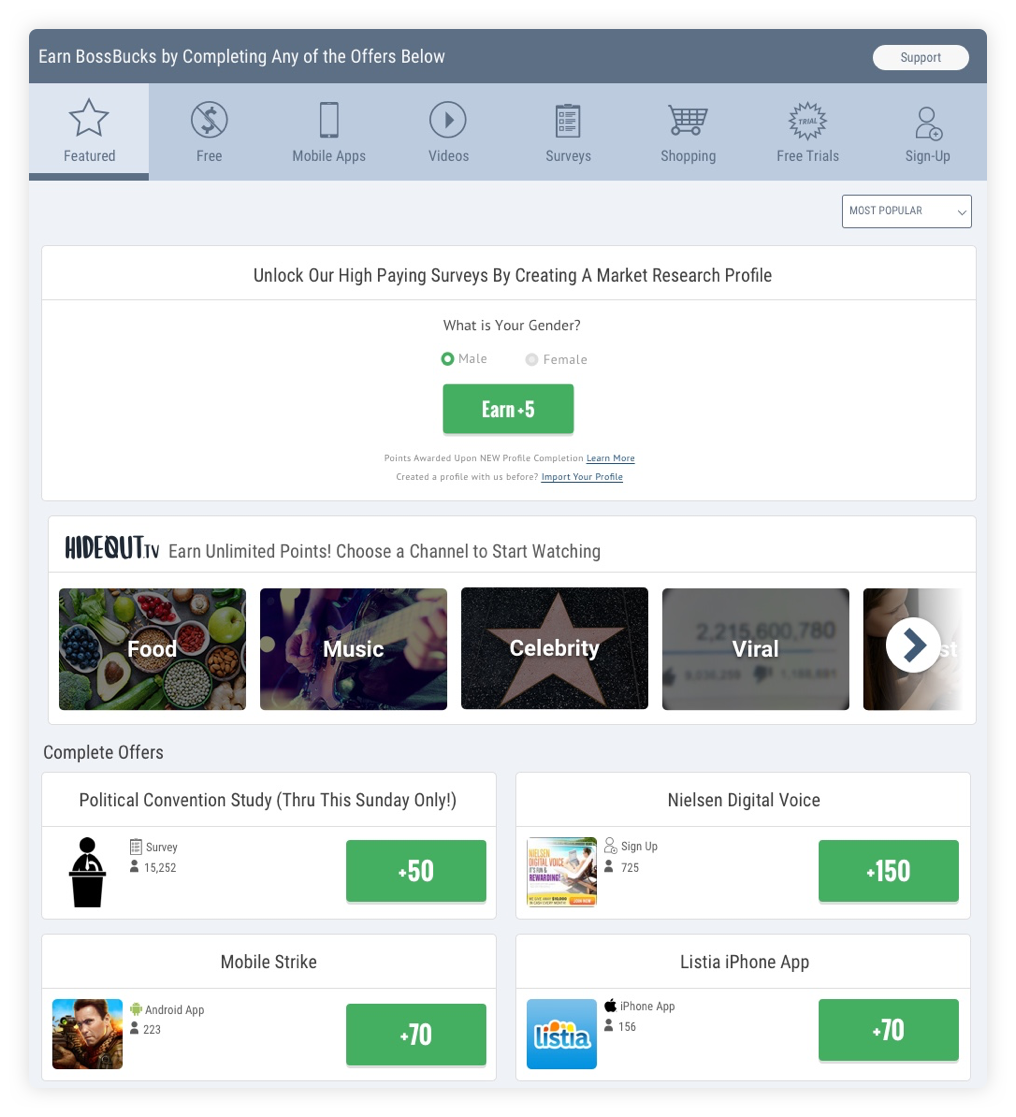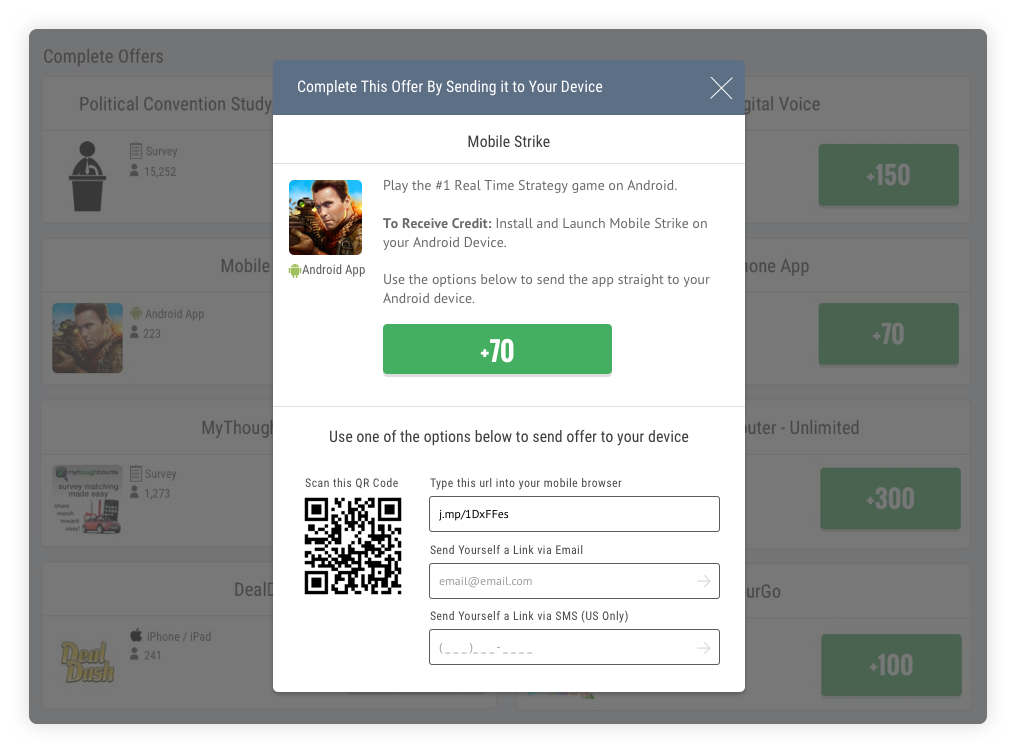 One of the Offer Wall's largest revenue drivers was the integrated Market Research. Users would begin by creating a profile for themselves. They would then be given a variety of Market Research survey offers based on their profile. Though user's would still have to qualify further for the surveys, the surveys would refresh daily, giving them incentive to continue to return and try again.

On the main landing page of the offer wall, we chose to display the Market Research profiler prominently. We included Question #1 of the profile right on the initial card to create less barriers to getting started, and offer extra points as an incentive for creating their profiler.

After answering the first question, the remaining 19 questions of the profiler were launched in an on screen modal / overlay.

The profiler was designed to include an auto-next style function. When a question was answered, we would automatically move the user to the next question. No need to press next.That being said however, we also needed to account for user error, so we also included the ability to go back in case an incorrect option was chosen on accident.

Once the profiler was started, we would also save the user's progress, in case they were to get interrupted, they could pick up where they left off.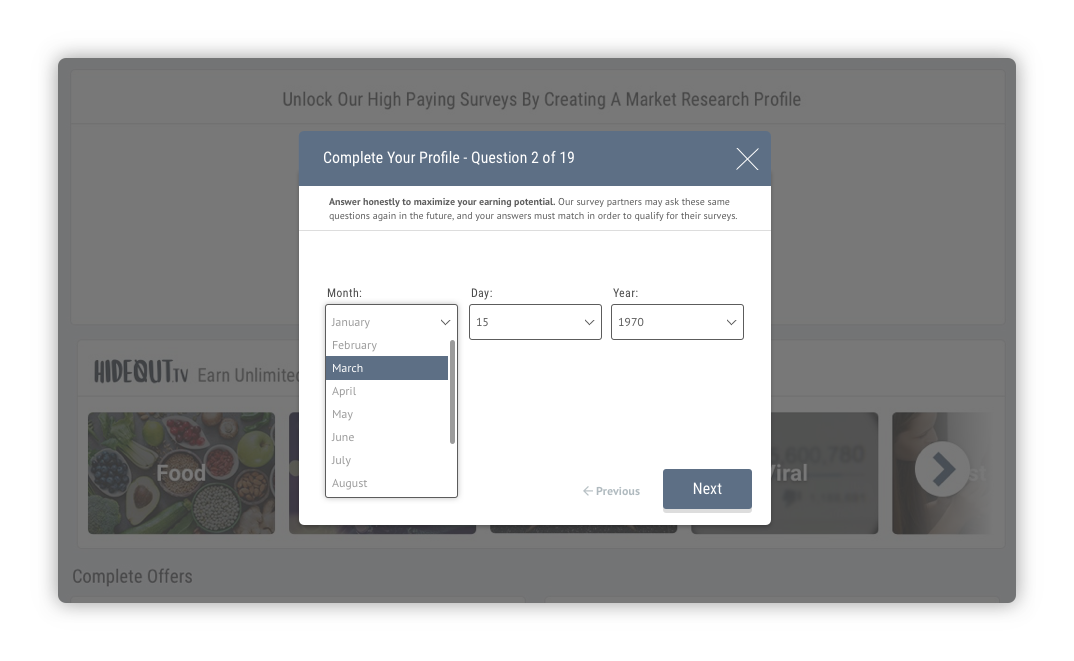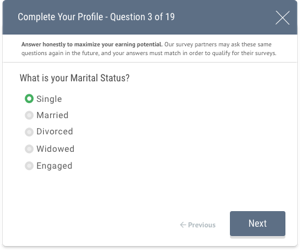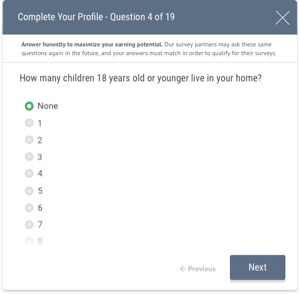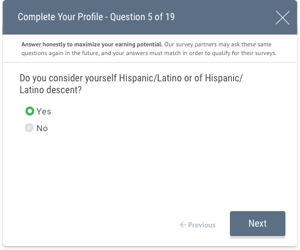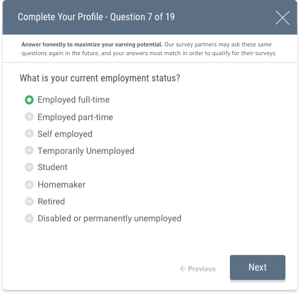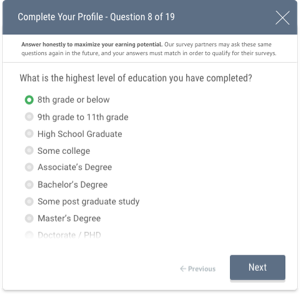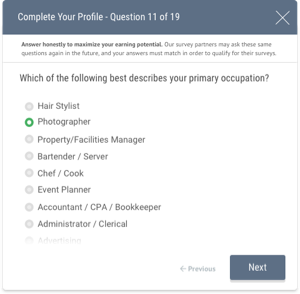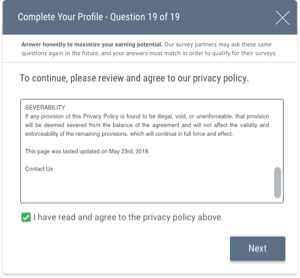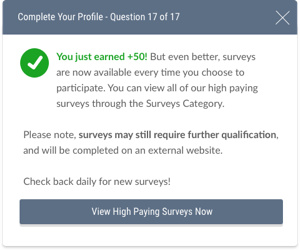 Once the profiler was successfully completed, users would immediately be shown our Market Research offers, both on the homepage as well as in the specific High Paying Survey section within the Survey offer category.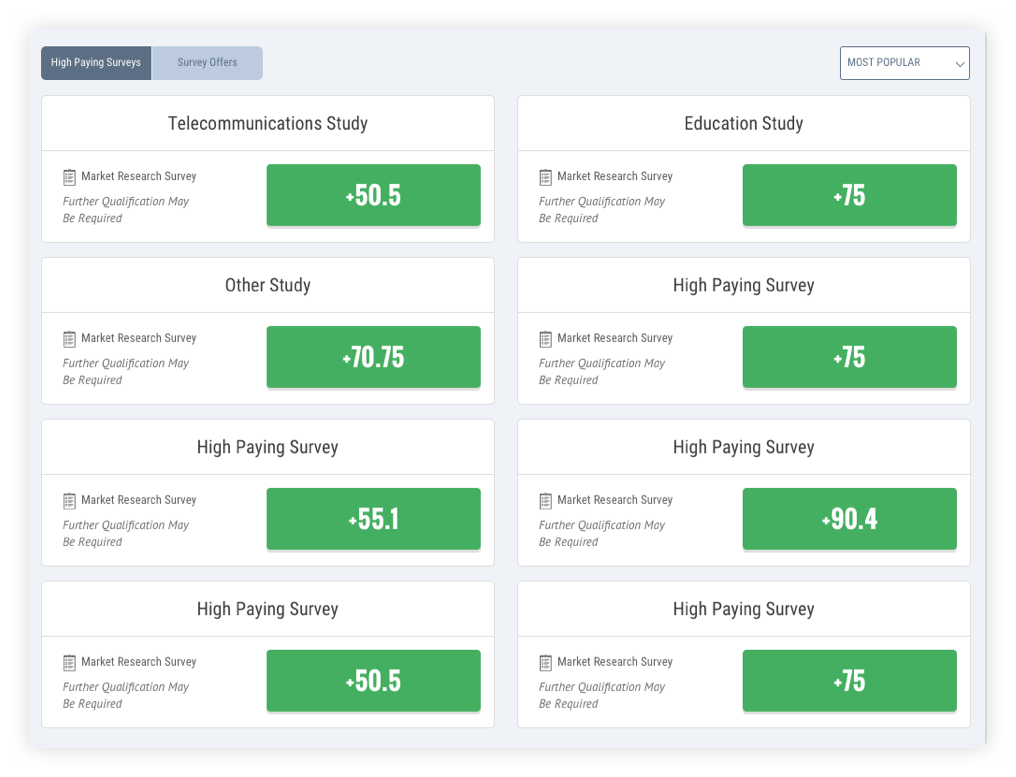 The rewarded ad space is not exactly known for user support. Most competing offer wall required users to go through the Publisher first, who might then reach out to the Offer Wall company.

Our goal was to not only offer the best incentive, but also a great support section built into the offer wall. Our support panel featured and FAQ for new users(the rewarded ad space can be a bit confusing unfortunately), Offer History + email support, an area to make updates to your Market Research Profile, as well as the ability to receive notifications.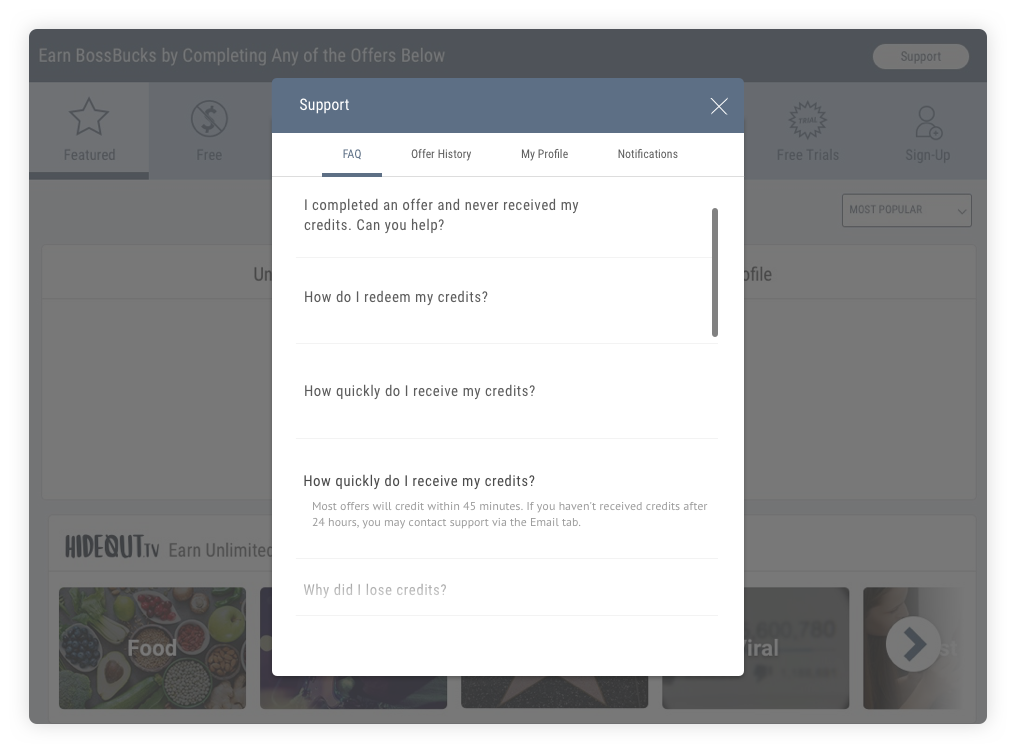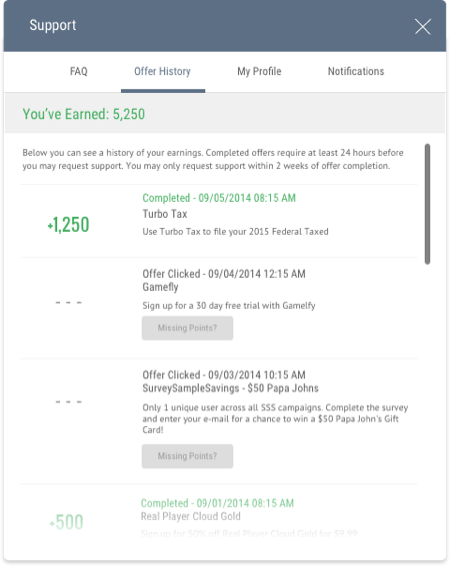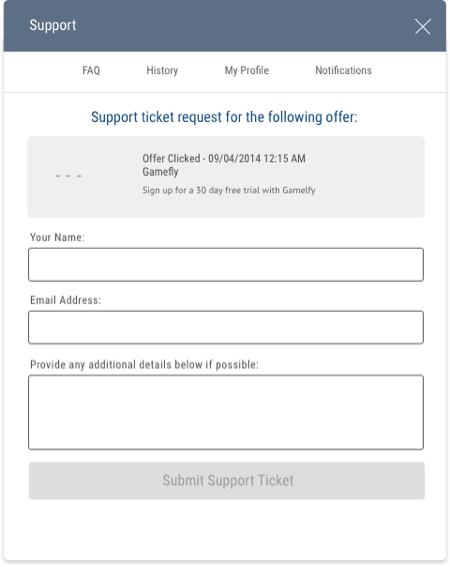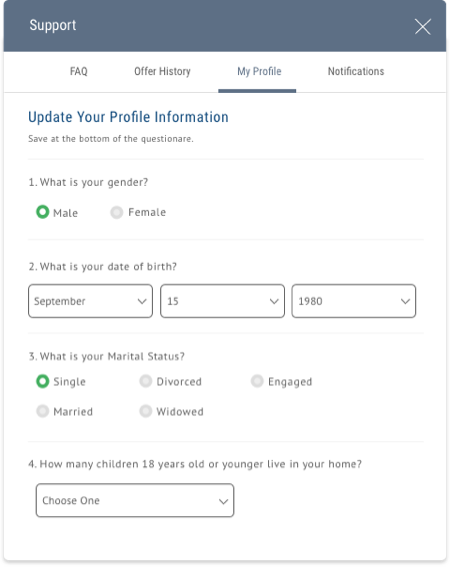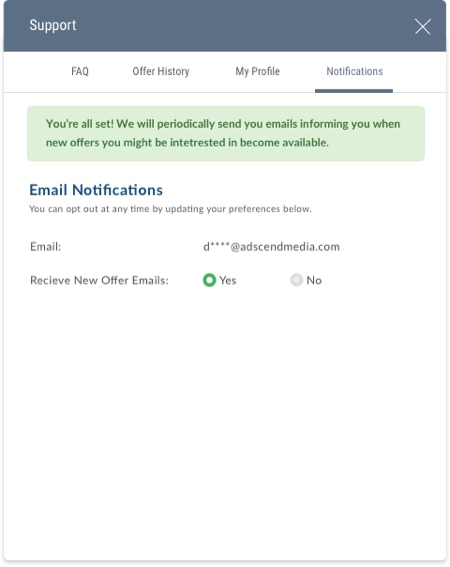 ---
Marketing, Presentations, & Inforgraphics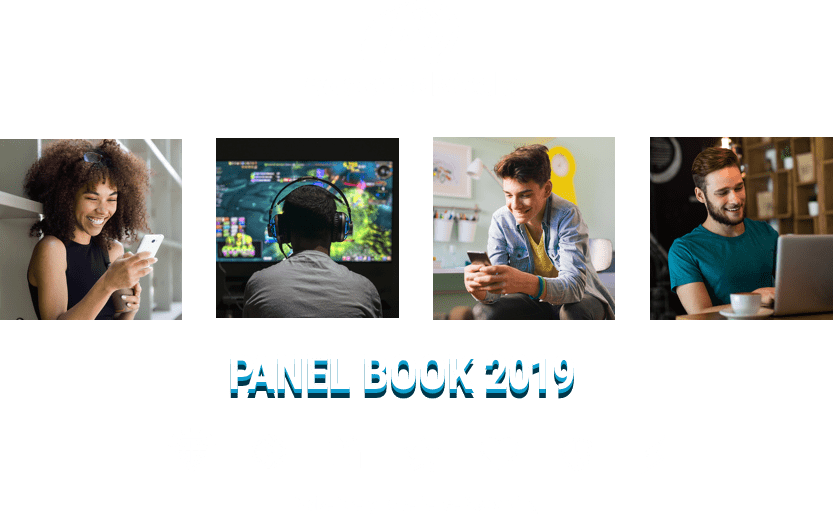 This panel was used primarily for Advertisers, focusing on Data, and Fraud Prevention. Below is just a few pages form the 29 Page Panel Book.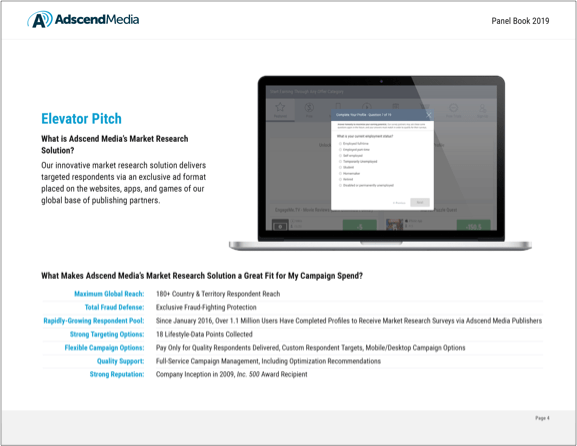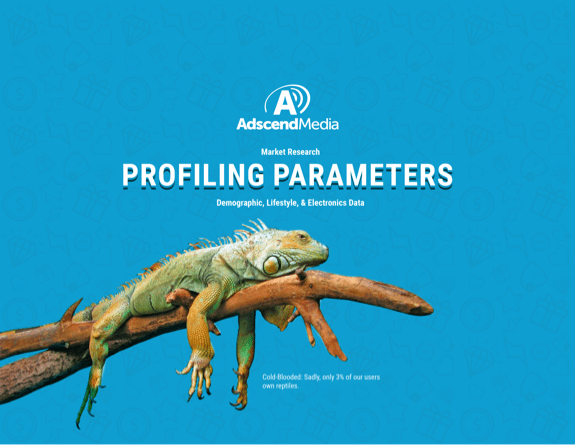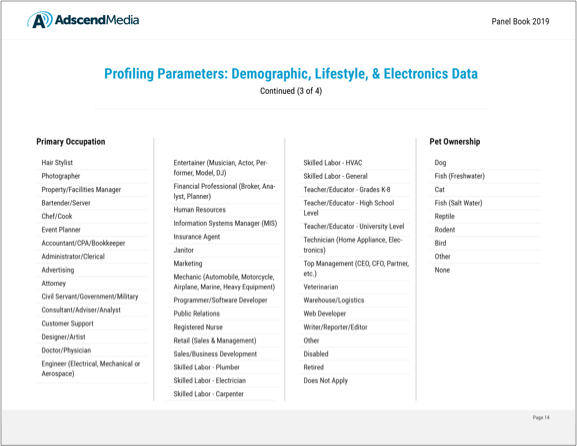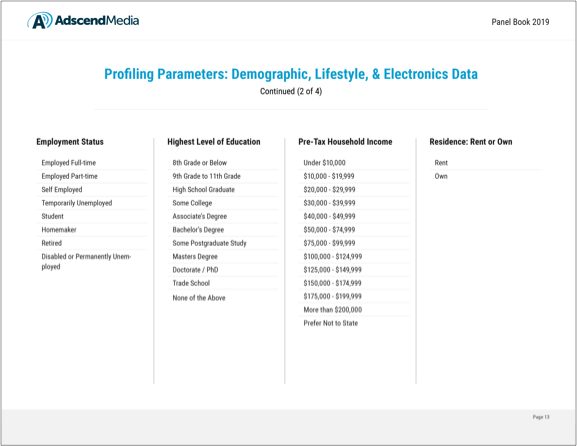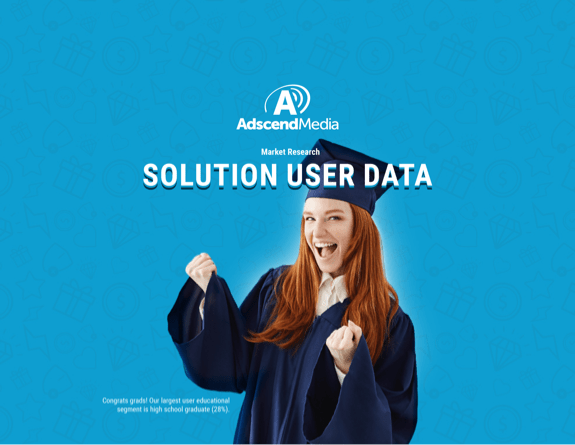 Developer Sales Deck
This sales deck was created for App Developers who are looking for new ways to Monetize their app. This deck was also used on the Adscend Media websites, and offered a bonus to Developers who read through it.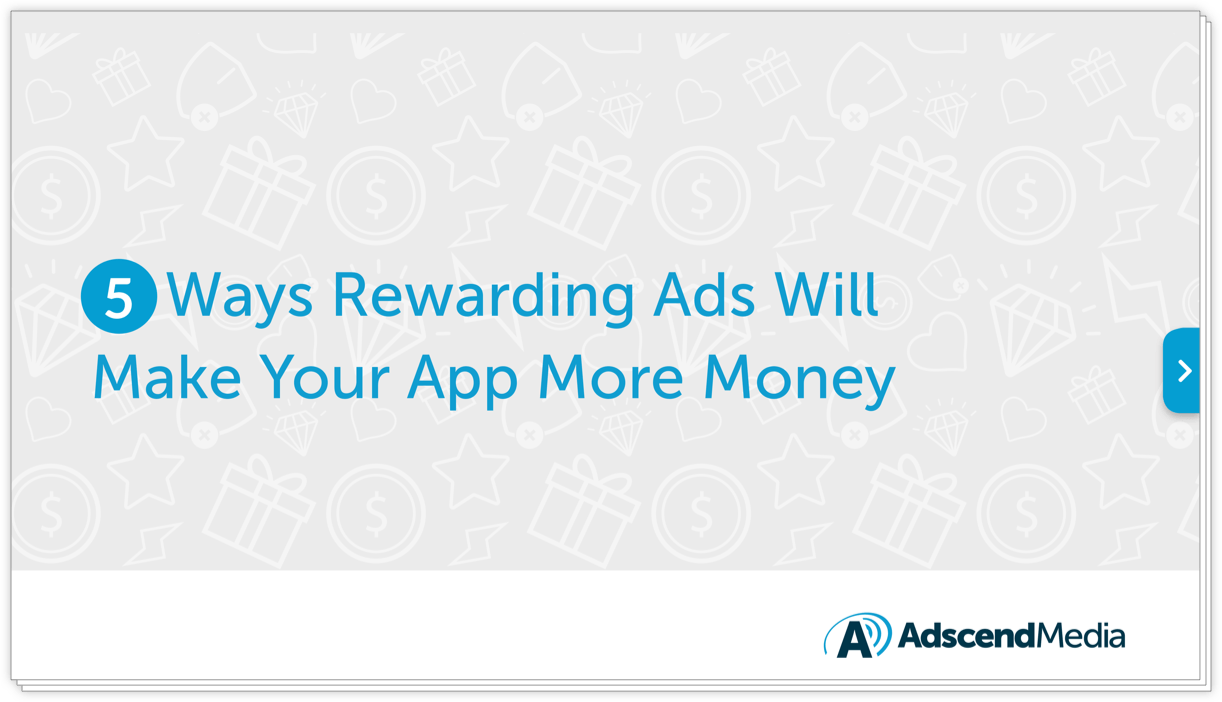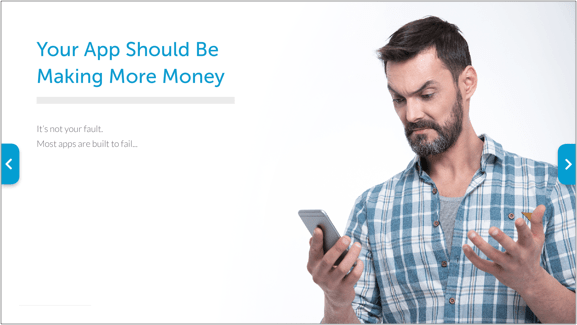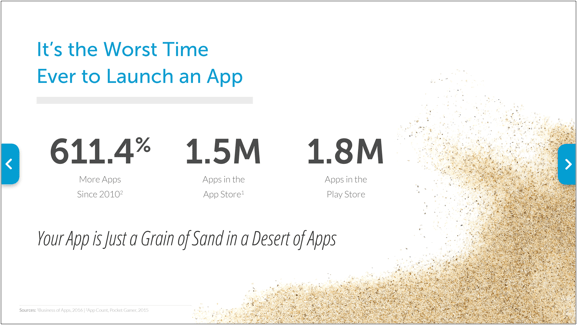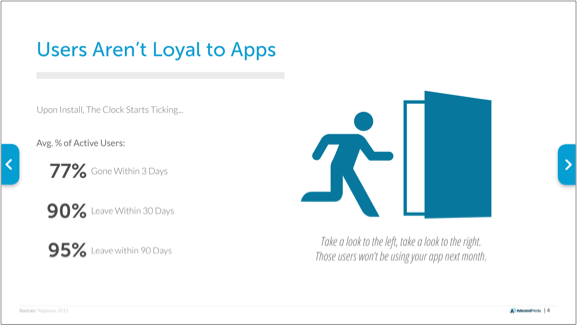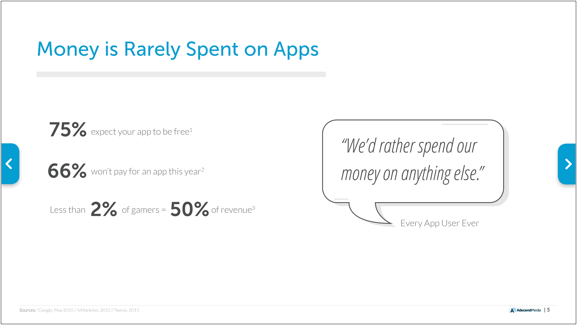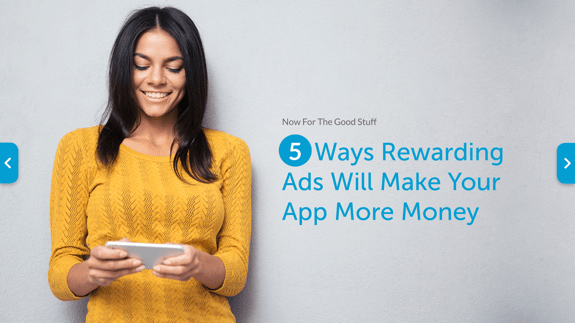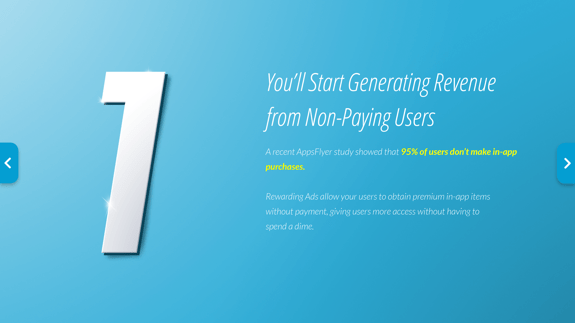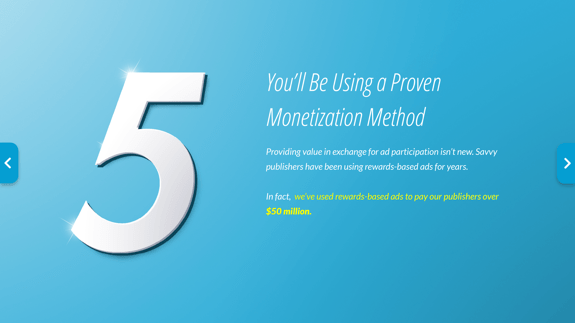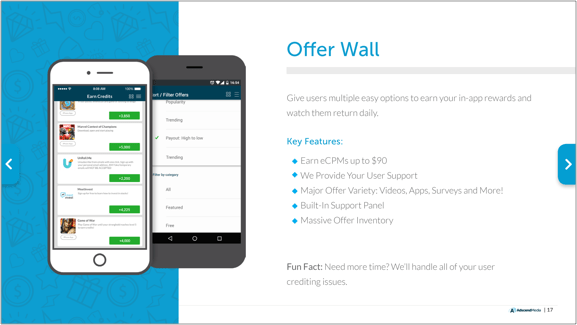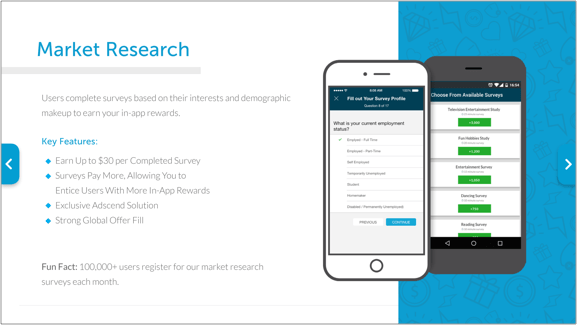 Market Research Infographic
A sales inforgraphic for our Market Research surveys, created for potential Market Research Partners and Advertisers.