Hello, I'm David Rojo. A designer, illustrator and full-stack developer based in Austin, Texas.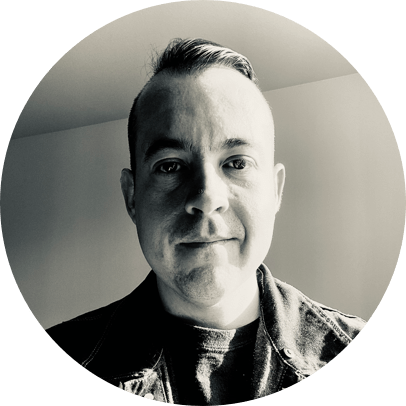 Over the past 15 years I have worked in a large variety of design roles. From print production and publishing, to identity design / branding, web design and UI/UX design for digital products.

I believe good design requires an understanding not only of your target audience / end users, but also the requirements and goals of the business and stake holders. I approach projects empathetically, with curiousity, and with a healthy amount of enthusiastic skeptism. I believe design is collaborative and iterative, and while my goal is to solve communication and user experience problems, it is not best done alone. So I strive to also be a facilitator for everyone involved.

Currently I am working as a freelance Designer & Art Director with an emphasis in the craft beer industry. The grand majority of my projects are from repeat clients, some of which I have been working with for close to a decade. I also recently completed a full-stack web development bootcamp offered through UT Austin, and am looking to gain more experience in web development.

Outside of designing and coding, you can catch me creating music which is probably not fit for human consumption. In the pre-Covid19 world, you would also find me at local Heavy Metal shows, festivals and traveling as much as possible.
Experience
Freelance Art Director, Designer, Developer | Jan 2009 - Present

RojoRevolution | Remote / Austin, TX.

Lead Designer | August 2014 - June 2019

Adscend Media, LLC | Remote / Austin, TX.

Senior Designer | Apr 2011 - Aug 2014

Godaddy.com | Remote / Phoenix, AZ

Graphic Designer / Account Manager | Feb 2007 - March 2010

DW Green Co. | Phoenix, AZ

Graphic Designer | June 2006 - Feb 2007

The Employment Guide, LLC | Phoenix, AZ
Education
Full Stack Web Development Bootcamp Certification | Dec 2020 - March 2021

University of Texas, Austin | Austin, TX.

A.S. Digitial Design & Animation | Aug 2004 - Jun 2006

High Tech Institute | Phoenix, AZ