Branding, Identity, and Print
Acopon Brewing Co.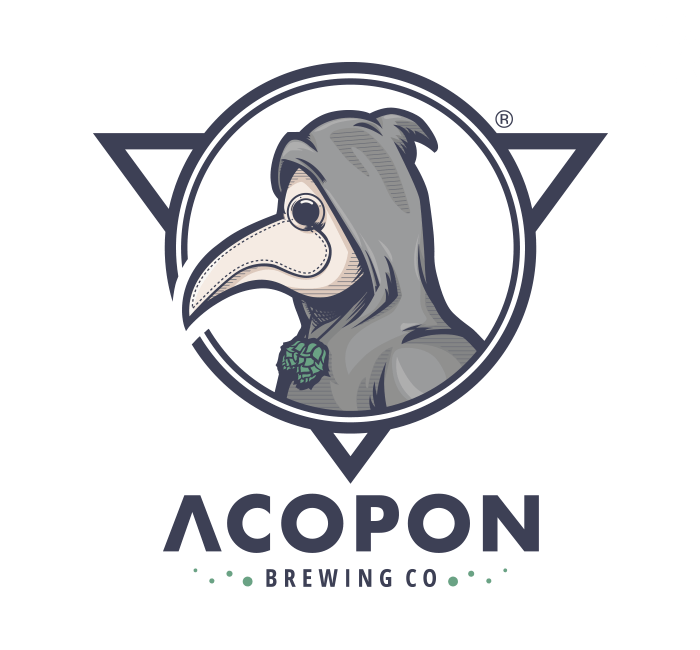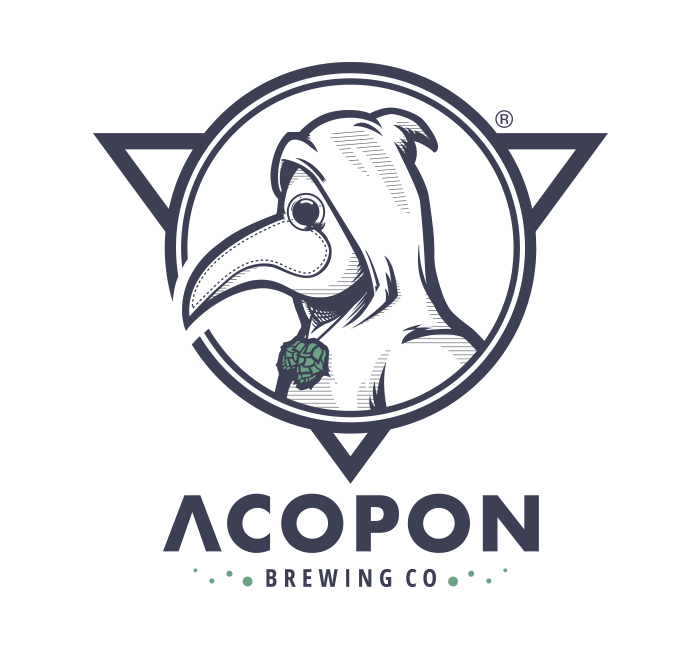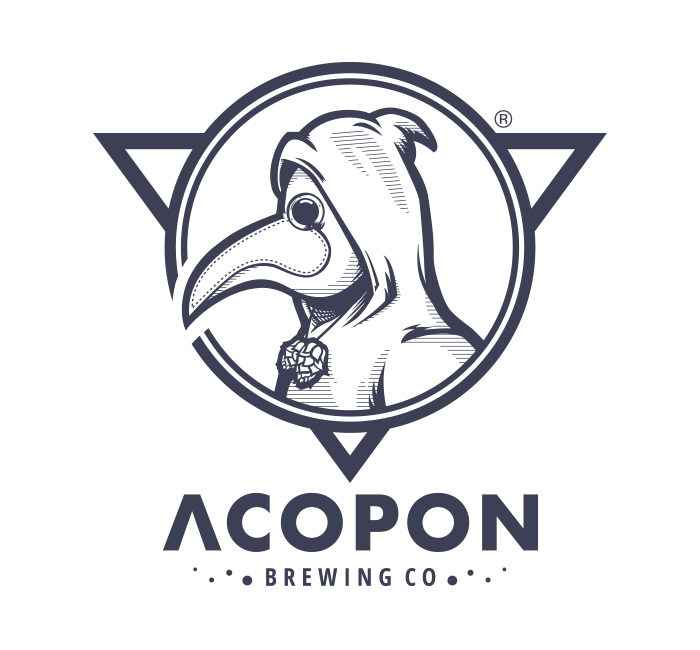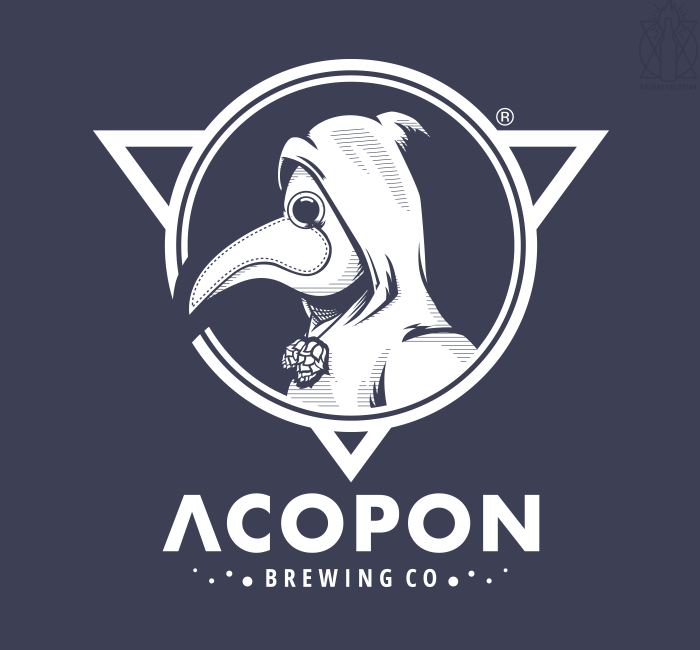 Main Collaborators:
John McIntosh (Founder)
Dave Niemeyer (Founder)

My Role:
Concepting
Identity Design
Brand Guidelines
Print Design

Acopon(ak'-o-pon)
A restorative, or cordial medicine or application.

A small brewpub just west of Austin, TX in a town named Dripping Springs that is ever growing and evolving. The founders are huge proponents of traditional English ales which is a very underrepresented market in American craft beer. Due to this specialization, they were looking for a brand identity that was stood out within the main market they serve.

With the name chosen, I explored a variety of ideas that all had to do with health or healing including alchemy, potions, and tonics, but in the end, we decided on using a Plague Doctor. In the times of the bubonic plague, most plague doctors were simply public servants and not doctors at all. In that same sense, a pint of Acopon Brewing Co. beer may restore your spirit, though it's not advocated to actually be healthy for you, especially in excess.

The brand has developed into an interesting use of English & European terms, popular tales, folklore, and fiction.
Color Scheme
#3D4055
#6AA284
#9A9B9C
#F5EBE3
#E8D9B4
Patterns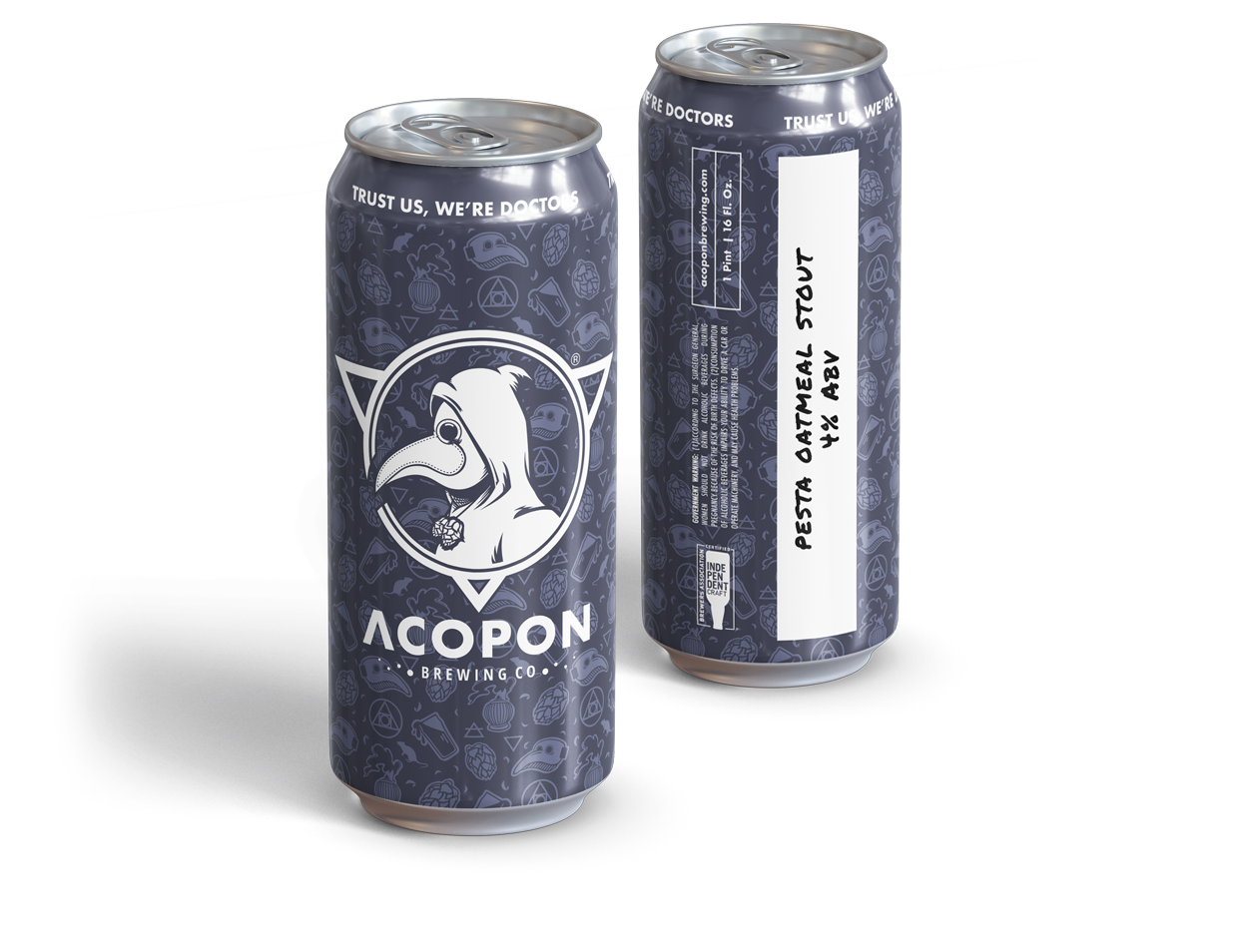 16oz Crowler Designs
Digital print, directly on can
Cask Ale Identities
English ales being their main niche, it is with no surprise that Acopon Brewing Co. aims to always have beer served unfiltered, and fermented in a cask at proper cellar temperatures. We created a series of similar identities for their most popular cask beers, which are displayed directly on the cask handles, so clients can always know what casks are on tap.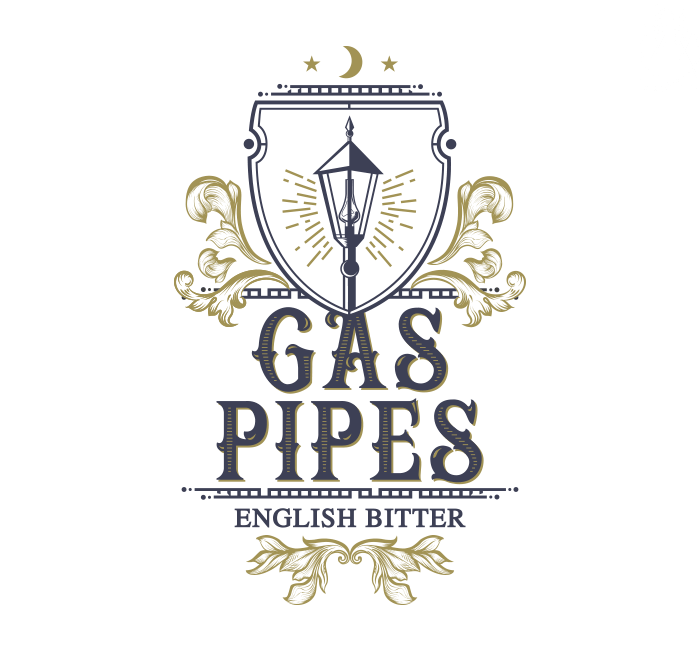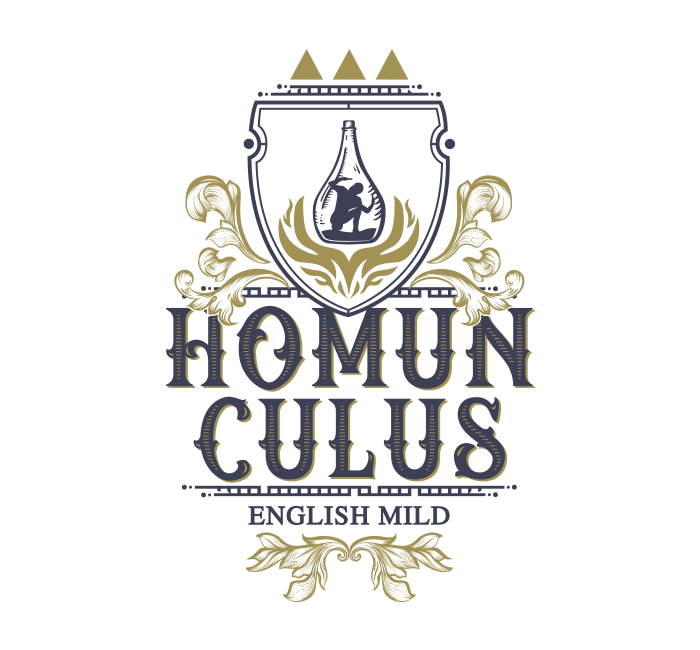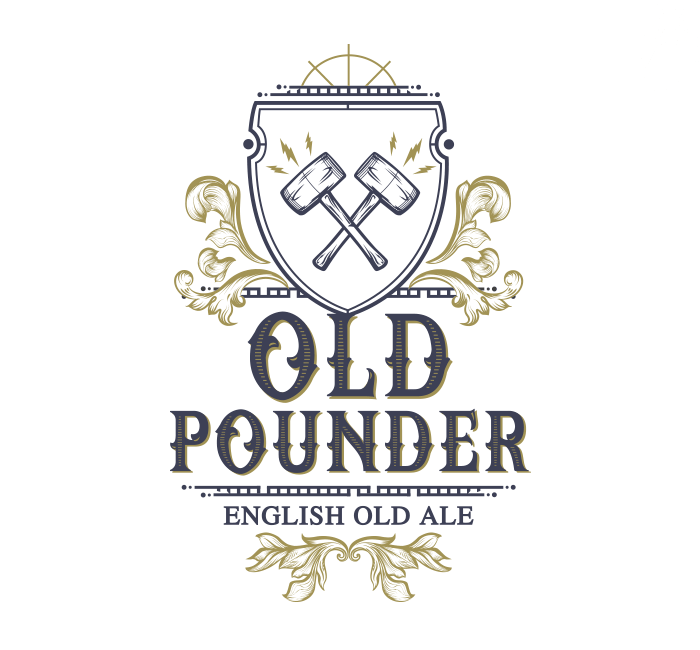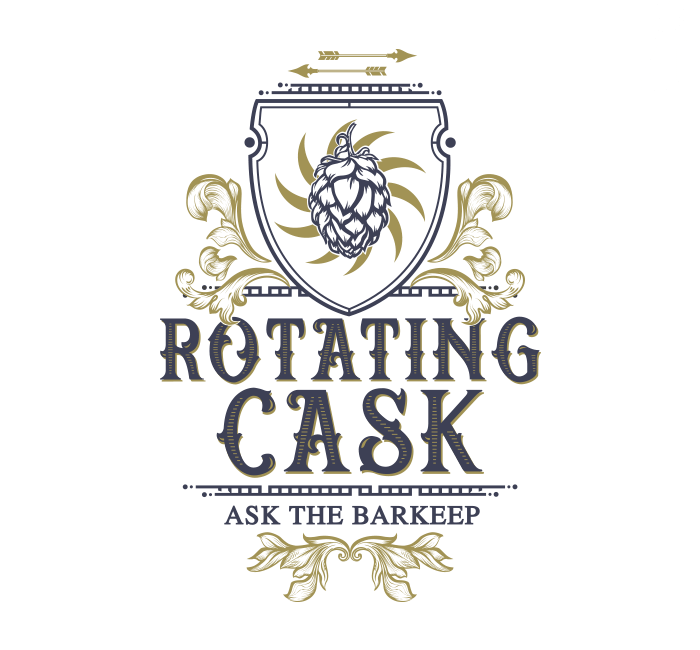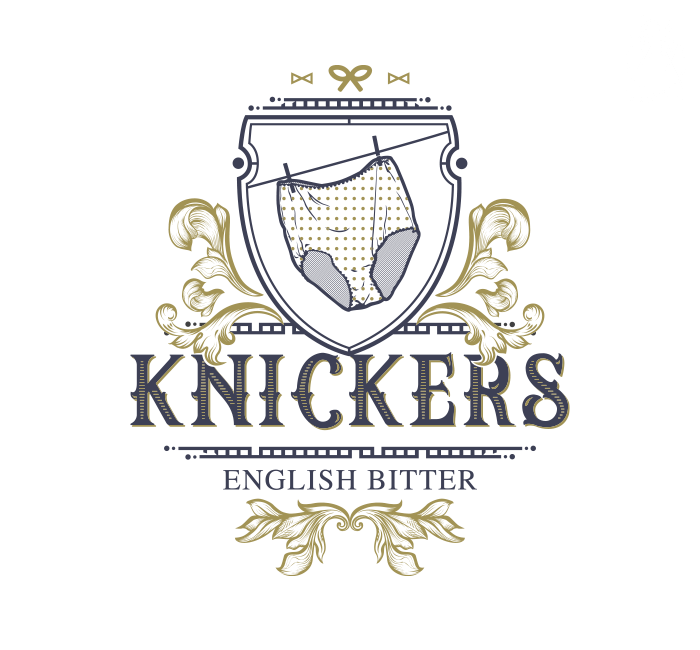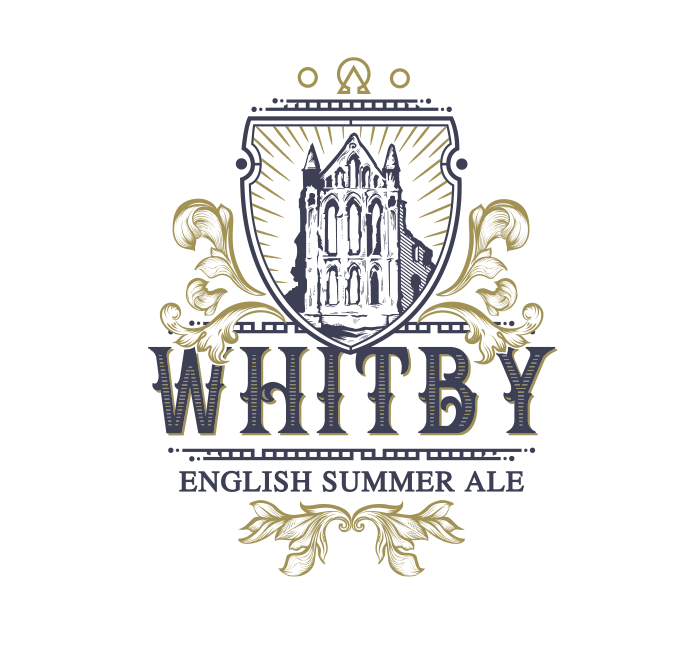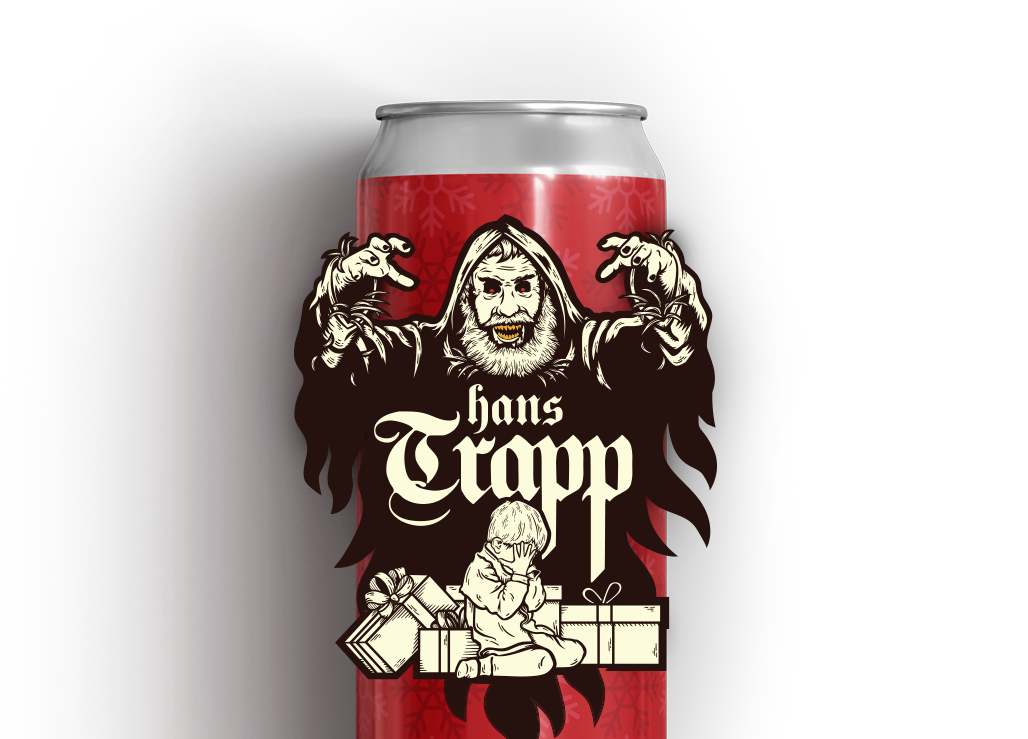 Winter Seasonal Release
Hans Trapp was a wealthy but cruel man in the 1400's, who was excommunicated from the church for practicing dark magic. Whereas St Nicholas would bring presents to the good children, Hans Trapp would punish the naughty children by beating them with sticks. To this day, parents use the threat of Hans Trapp to try and make children behave.

This identity was created for the breweries yearly Barrel Aged Imperial Stout, which is typically released right around the holiday season. Though Acopon does not traditionally package their beers, a custom label was designed and printed for Crowler fills of Hans Trapp.
Identity Design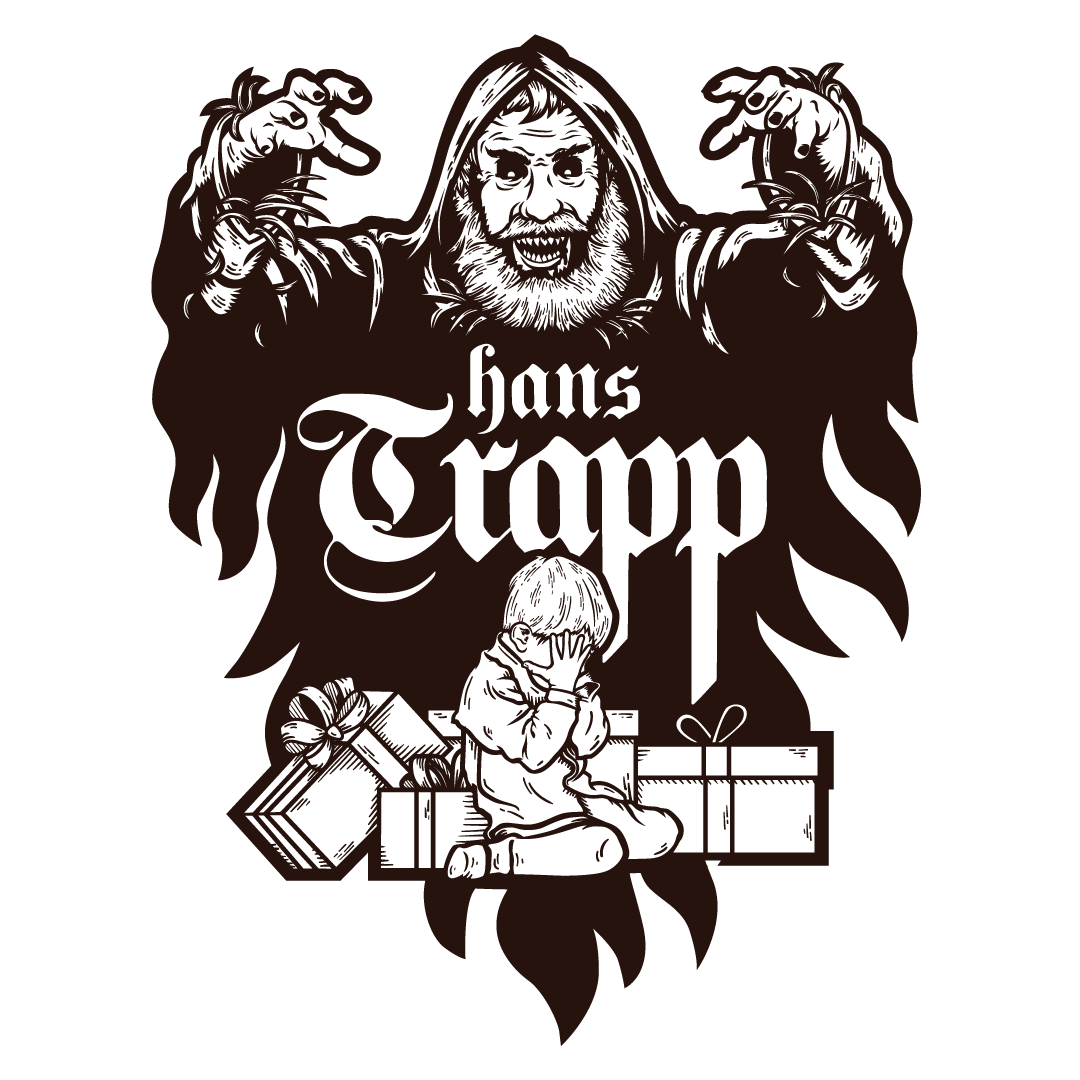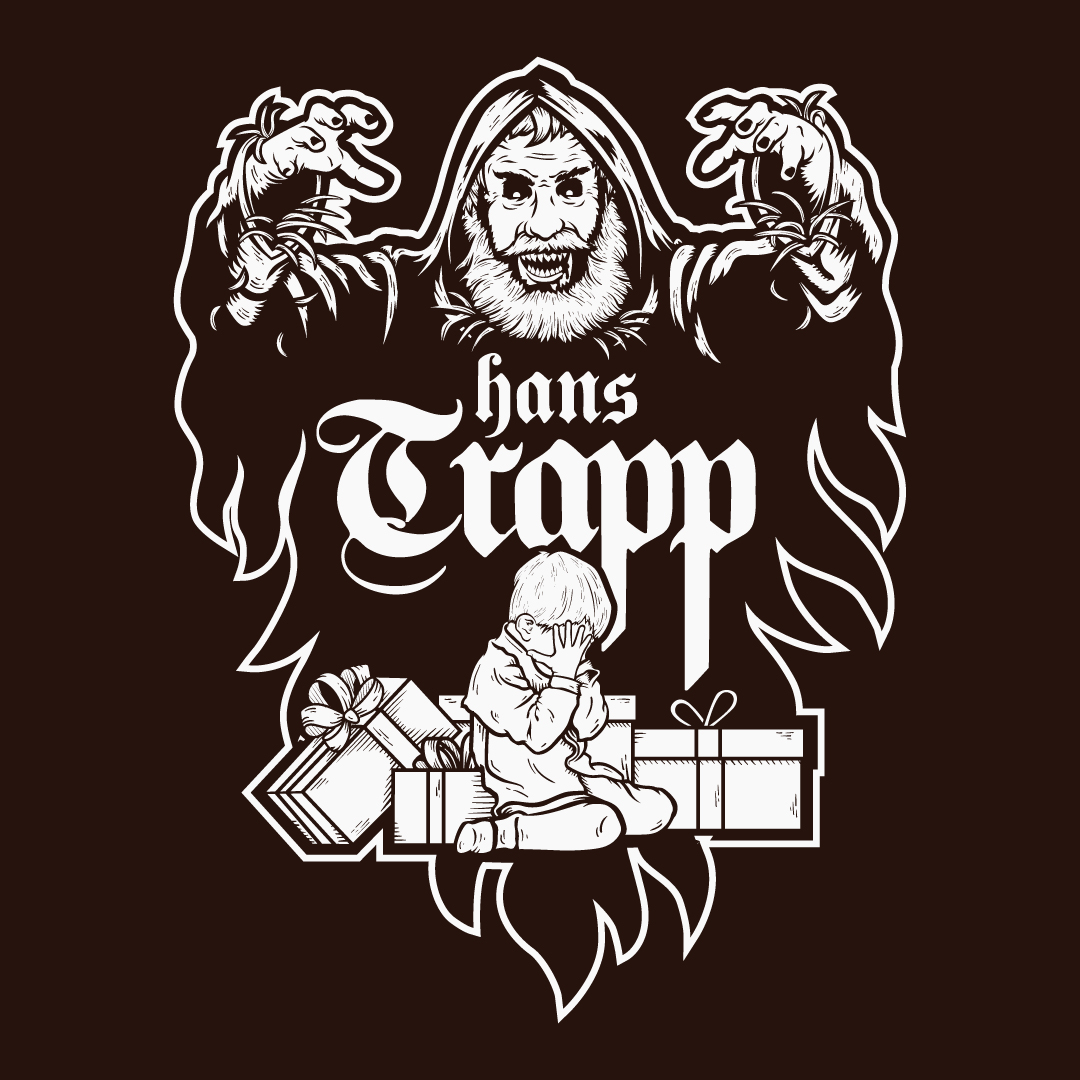 16oz Can Label Design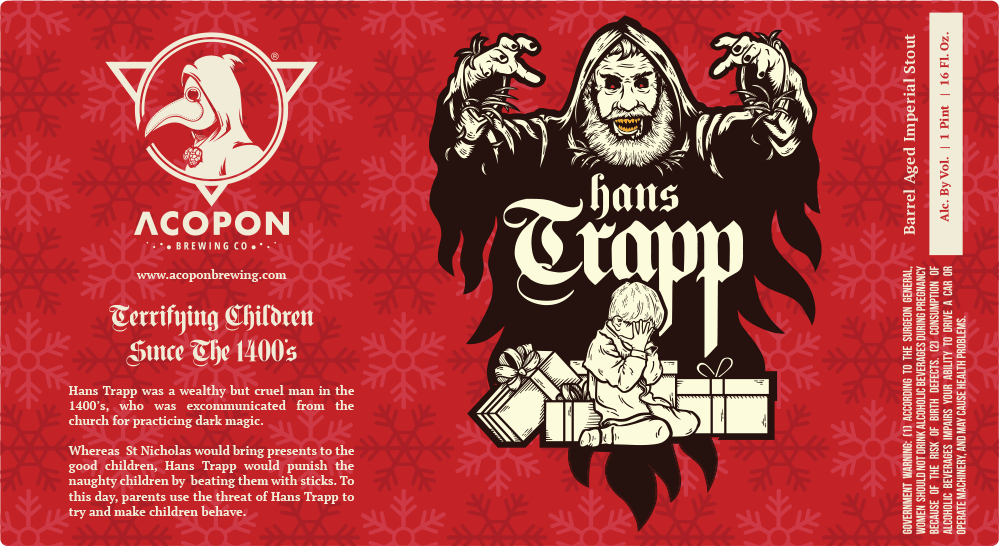 Merch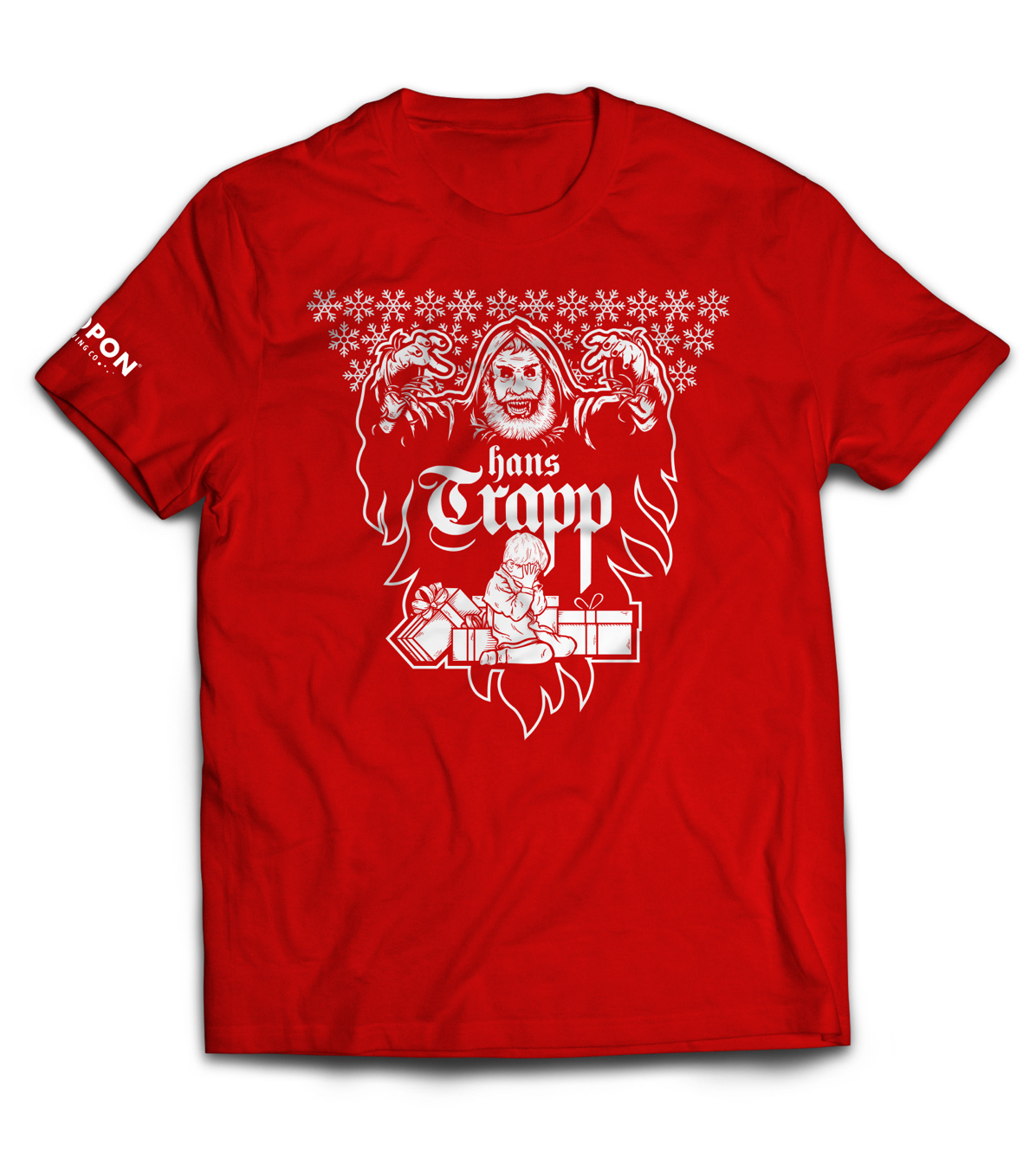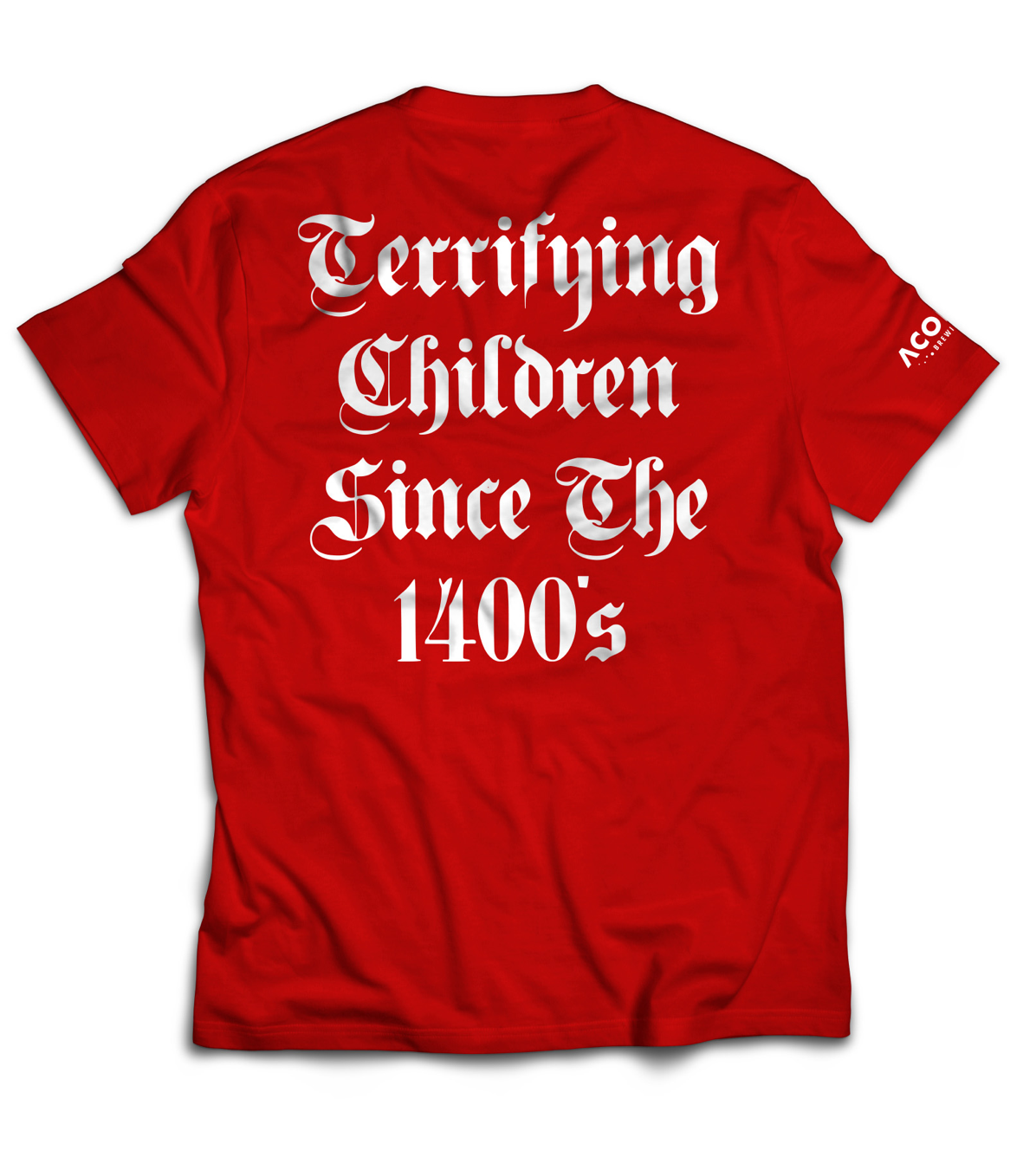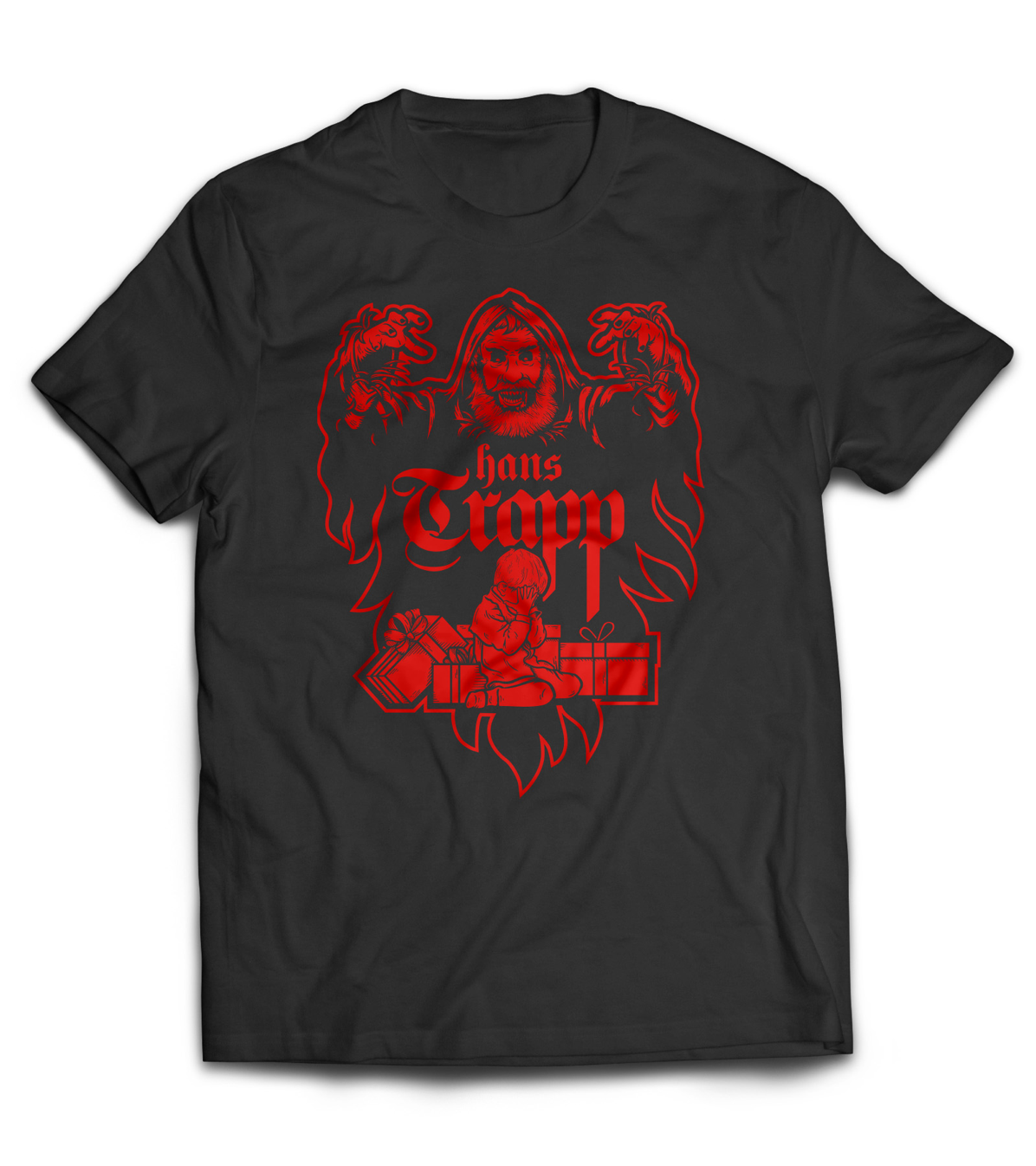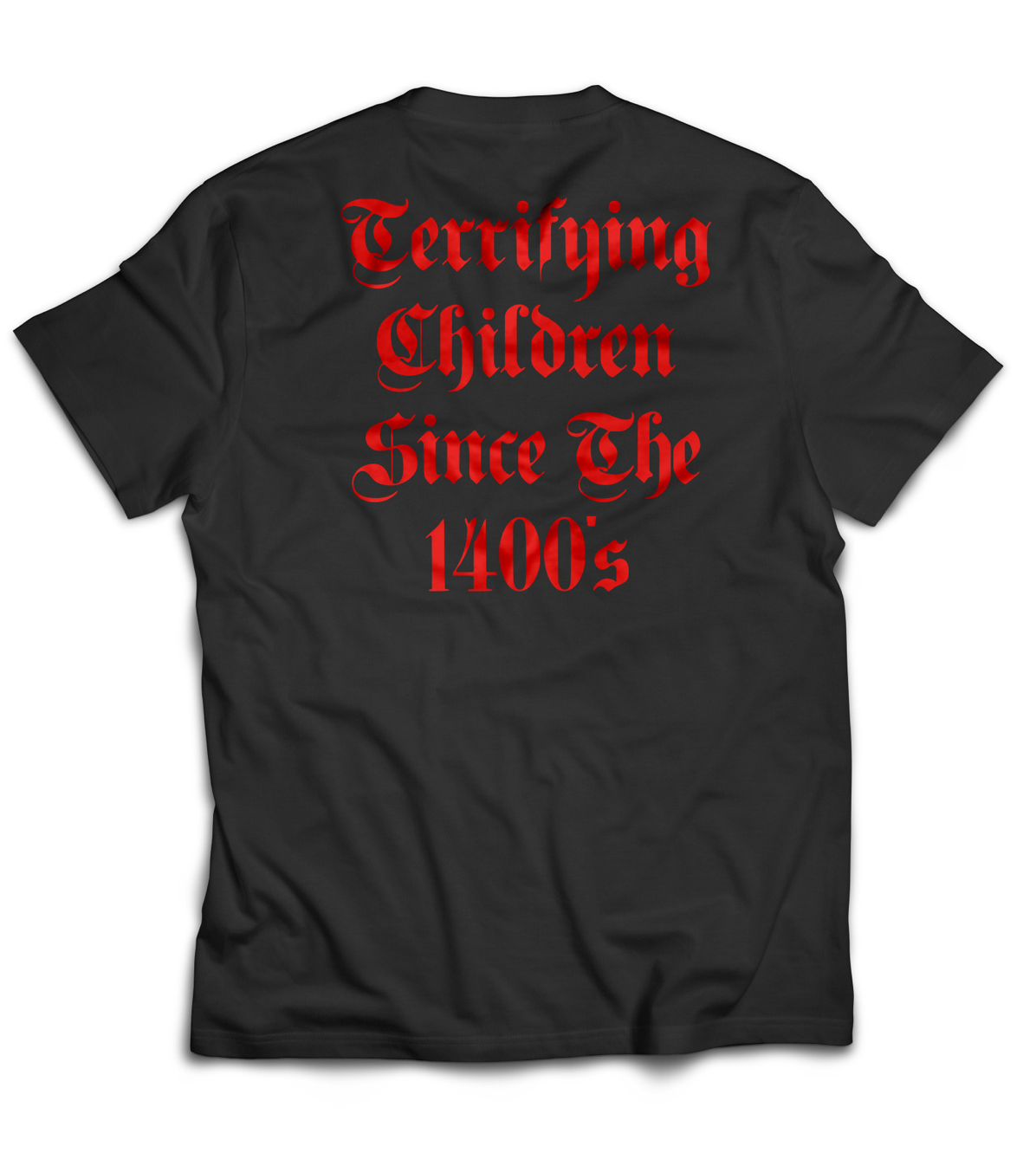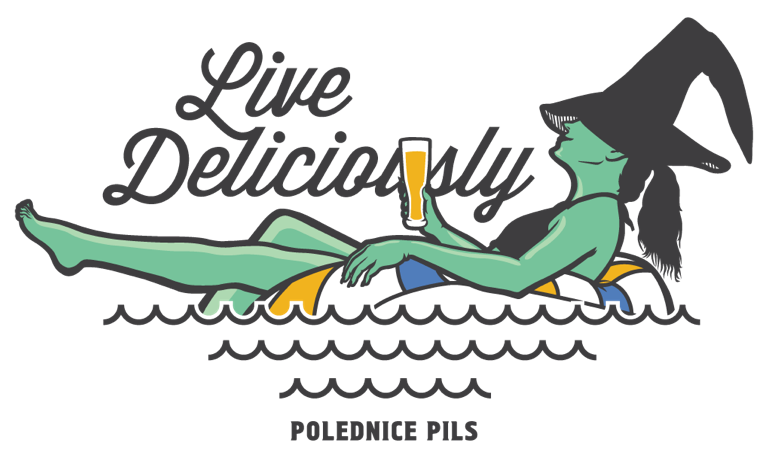 Summer Seasonal Release
The Noon Witch (or The Noonday Witch; Czech: Polednice), Op. 108, B. 196, is a symphonic poem written in 1896 by Antonín Dvořák which was inspired by the Karel Jaromír Erben poem Polednice from the collection Kytice. Polednice is based on the noon demon "Lady Midday" of Slavic mythology.

Though this seasonal release has not been given it's own label design(yet), we wanted to create an identity design for merchandise as this beer is a big hit in the summer. The original Noon Witch synopsis being more of a tragic tale, we wanted to create a design that was more playful and welcoming, while also giving those refreshing summer vibes.
Circular Badge Identity Design